Dean Dillon
Songwriter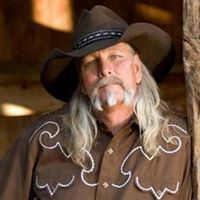 Dillon's songwriting has thrived. He has recently written songs for famous faces like Kenny Chesney, Toby Keith and Lee Ann Womack. Ina genre built on great songwriters writing for great singers, there has never been another team like it between him and George Strait. Dillon has composed or co-written 76 songs for Strait, including 19 singles, 11 which went to number 1. Even in a career like Strait's, the Dillon titles stand out: "Marina del Rey," "The Chair," "I've Come to Expect it From You," "Easy Come, Easy Go," "She Let Herself Go," and "The Best Day." His songs all pair instantly catchy melodies with gutbucket country lyrics, signature qualities of a Dillon composition that would also become hallmarks of Strait's own style and sound.
At his ranch home in Gunnison, Colorado, Dillon's walls display an array of timely photographs and awards consisting of: 1985 Billboard Country Music Artist Of The Year Award; 1986 Nashville Song Writers Award; 1995, 1996, 1998 CMA TRIPLE PLAY AWARD; Three Time Grammy Nominee; Lee Iacocca Award (American Automotive Division); Twenty Six (26) Number 1 Records Award; and the coveted 2013 BMI Icon Award.
Kevin Brandt
Lead Writer/Co-Creative Development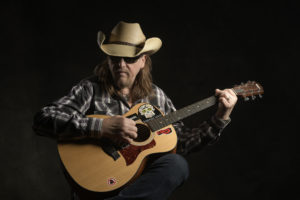 Born in Texas and now living and working in Nashville, Kevin has run the gamut from one­time unknown artist and songwriter, all the way to seeing his songs sitting on the top of the charts. With a style all his own melodically and lyrically, he has built a reputation as a writer that delivers songs with an "outside of the box" edge, along with commercial appeal. The kind of songs that did not go unnoticed by Artists like James Otto; Randy Travis; Montgomery/Gentry; Travis Tritt; Faith Hill and many others that recorded songs penned by Brandt. In total, his songs have helped sell over 7 million albums, garnering many Gold and Platinum albums along the way, as well as winning the BMI "Most Played Song" of the year Award.
Kevin Brandt has existing catalogues at Warner/Chappell Nashville; Chrysalis Music and B.M.G. Publishing.
Jordan Rainer
Songwriter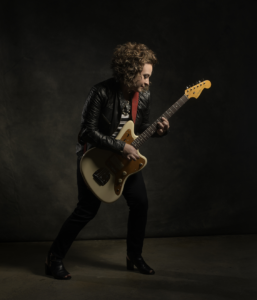 Raised on Christian music in Atoka, Oklahoma it wasn't until one fateful afternoon home alone that a teenage Jordan Rainer flipped on CMT and discovered country music. Enamored by the stories and guitar slinging of artists like Keith Urban and Brad Paisley, she had found her home. She admits it wasn't easy to bring her newfound love to her parent's attention. "It was almost like coming out of the country music closet," she jokes. "Mom, dad, I like country music." The rest, you could say, is history. In 2015, she solidified her musical journey by making the ultimate move to Music City with her husband. Within a month she had secured her first publishing deal with friend and mentor, Roger Springer's company Blue Springs Music. Taking her under his wing, they spent years developing Jordan into the songwriting mastermind she is today. Like her favorite songwriters, Jordan focuses on storytelling rather than just singing a song.  In 2016, she signed to Black Diamond Row Publishing where she has been welcomed into many writing sessions with Nashville heavyweights like Dean Dillon (Tennessee Whiskey, The Chair), Jeff Hyde (Springsteen, Record Year) and Kevin Brandt (Love Of A Woman).  With Brandt she co-wrote her debut single Wearing Out Angels which reflects the rough and tumble upbringings the pair endured on their journey to where they are now.  The single captured nationwide attention and will be followed by the release of her debut album, Learnin' To Fly, set for an early February release.